Shopping Cart
Your Cart is Empty
Thank you for your business!
You should be receiving an order confirmation from Paypal shortly.
Exit Shopping Cart
Garbage Pickup: Thursday by 10am
Cable TV is:

ON
Below in the " shout out " box, jot down any news, updates, or comments
that will be helpful & useful for the next "happy campers"
(Only Members have access to this page.)
-Stay Tuned-
So go ahead, click in the gray box & start " jotting"
Inquiring minds really want to know! then click send...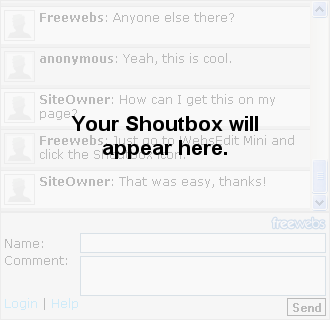 (So We Know What Not To Pack)
The Biz...
Welcome to the age of technology, Jack's Cabin is now computer literate, working with cyberspace is Beach Boys Fun, Fun, Fun...
Crockpot
George Forman Grill
Fry Pan
Stir Crazy Popcorn Popper
Blender
fridge= ketchup & mustard
1cup? Food Processor
Tea Kettle
Stock Pot
4 cutting boards
20 Cass Clay containers
Toothpicks Galore
150 plastic forks, 50 plastic spoons, 24 plastic knives
150+ garbage bags, 3 yrs worth of plastic grocery bags
200 Glad fold top sandwich bags
chore boys
Cards
Harry Potter UNO
Fill or Bust
Lawn Boy Lawn Mower
USE ONLY Pre-Mixed 32:1 gas:oil mixture
RED SHOP VAC to blow up your inflatables
don't forget to pack lighter fluid and charcoal
6 FANS: 1 osc. in back bdrm
1 osc. & 1 sm in M bdrm
1 sm in bthrm
1 box & 1 tower in lr/kt
7 can huggies ( go AMFAM! )
2 electric Potpourri Crockpots -bring your own simmering liquid
(or use downy/ h2o mixture)
6 cans of bug repellent
20 books of matches
3 Terro liquid ant traps to go
wash bucket with rubber gloves, scrub brush, rags, and Hilex
iron & ironing board
Dirt Devil Carpet Sweeper
AN Awsome Vacuum Cleaner-
(must clean out dirt trap after every use to preserve the filter)
/